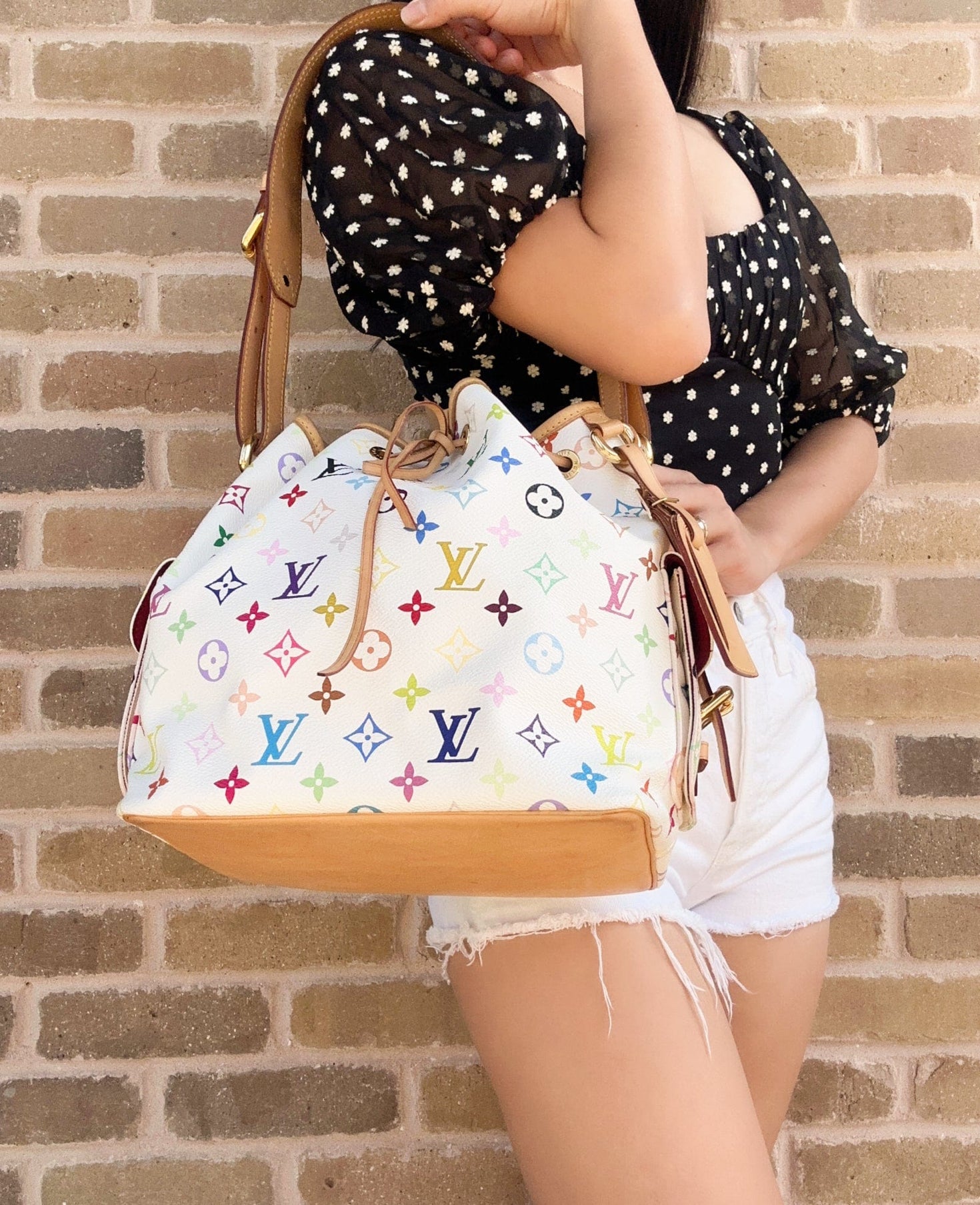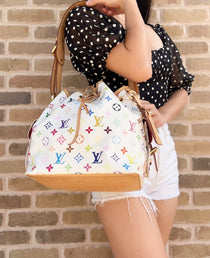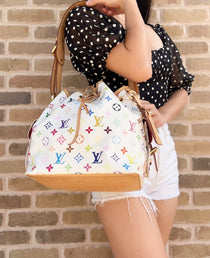 Note that this is a preloved/pre-owned authentic Louis Vuitton bag that we'd be proud to have in our own closet.  The actual condition is as shown in the pictures. 
All other products (by Michael Kors or Kate Spade )on the site are brand new unless otherwise stated. 
The Louis Vuitton Petit Noe Bucket Bag is a shoulder hobo bag made from a multicolor monogram in white and brown.  It is designed and sold by Louis Vuitton, a luxury fashion brand known for its high-quality leather goods and accessories. The bag features the brand's iconic monogram pattern in a white color and has a bucket shape with a drawstring closure. It can be worn as a shoulder bag or as a hobo, providing versatility for its owner.